VAR-SOM-MX8X
From Variscite Wiki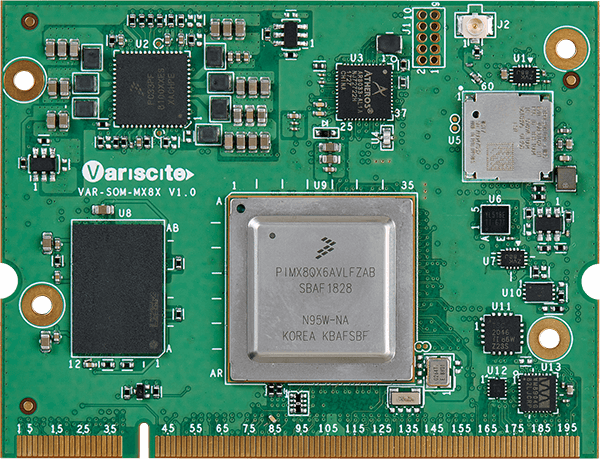 Supporting NXP's i.MX 8X with up to four 1.2GHz Cortex™-A35 processor cores plus a Cortex™-M4F real-time co-processor, the VAR-SOM-MX8X is pin-compatible with the VAR-SOM-MX8, VAR-SOM-MX6 and VAR-SOM-SOLO/DUAL. Allowing Variscite's customers a high level of scalability, extended lifetime availability and reduced development time, cost and risk. This highly scalable solution provides built-in safety features, highly integrated multimedia support and efficient power/performance architecture.
Register at the Variscite Customer Portal to get high quality engineering support for this product.
Subscribe to the Atom feed of the relevant software package to get the latest updates.
Kirkstone (kernel 5.15.60)
Hardknott (kernel 5.10.72)
Dunfell (kernel 5.4.142)
Sumo (kernel 4.14.98_2.3.0)
Legacy releases
Development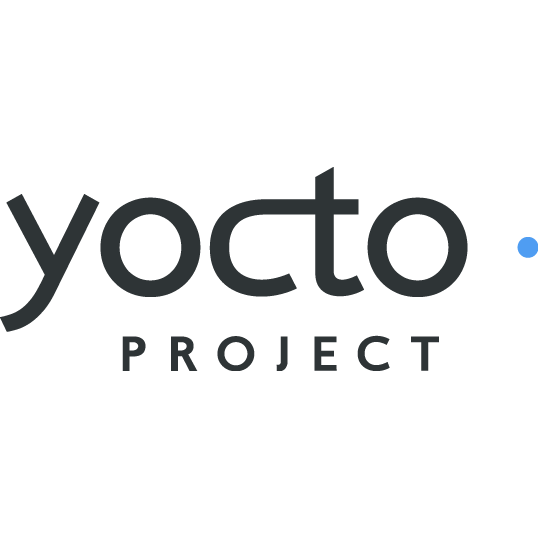 Android 13
Coming soon


Android 11.0.0_1.0.0 (kernel 5.4.47)
Android 10.0.0_2.5.0 (kernel 5.4.47)
Pie 9.0.0_2.3.4 (kernel 4.14.98)
Legacy releases
Development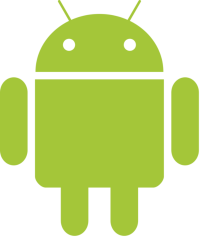 Bullseye (kernel 5.4.142)
Buster (kernel 4.14.98_2.3.0)
Legacy releases
Development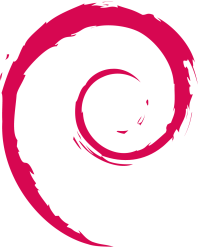 Boot2Qt Kirkstone (Qt 6.4.3, kernel 5.15.60)
Boot2Qt Hardknott (Qt 6.2.4, kernel 5.10.72)
Boot2Qt Dunfell (Qt 6.0.4, kernel 5.4.142)
Boot2Qt Sumo (Qt 5.12.10, kernel 4.14.98_2.3.0)
Legacy releases
Development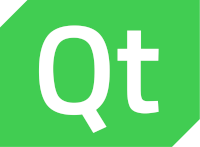 MCUXpresso 2.9.0
MCUXpresso 2.8.0
MCUXpresso 2.5.2

CPU
NXP i.MX 8QuadXPlus:
4 × 1.2 GHz Cortex-A35
1 × Cortex-M4F
Memory
Up to 4GB LPDDR4
GPU
Vivante GC7000Lite
Display
24-bit Parallel LCD up to 720p60,
24-bit Dual channel LVDS up to 1080p60,
24-bit MIPI DSI up to WUXGA (1920×1200) @60Hz,
Resistive/capacitive touch screen
Storage
eMMC up to 128GB,
SD card
Network
Ethernet: 2 × 10/100/1000 Mbps,
WiFi: Certified 802.11 a/b/g/n/ac,
Bluetooth: 5.2, BLE
RTC
On carrier
I2C
×6
SPI
×4
UARTs
×6
USB
1 × USB 3.0 OTG,
1 × USB 2.0 Host
Audio
Headphone,
Digital/Analog stereo Microphone,
I2S(SAI)/SPDIF, Line In/Out
Temperature Range
-40 to 85°C
Dimensions
67.6mm × 51.6mm